RoboPilot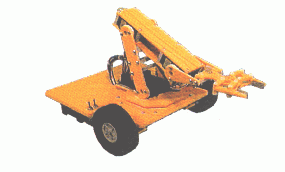 RoboPilot allows you to use the serial port on your Palm Pilot (Palm Pro or later model) to control a robot that uses the Lynxmotion Inc, Serial Servo Controller (SSC). The RoboPilot software was designed for controlling the Lynxmotion Mobile 5 Axis arm ( M5AA-KT ), but can be used for any robot that uses the SSC.

To order contact Taygeta Scientific or use our order form to place your order.
For $29.95 you can start controlling your robot!
You will be emailed instructions on how to user your Web browser to pick up your copy of RoboPilot once your payment clears (usually within two business days for credit cards).
---
Requirements
In order to use the RoboPilot software you will need the following:
3Com Palm Pro or better
Robotic device controlled by the Lynxmotion SSC, Serial Servo Controller
Lynxmotion DB9 Serial Cable (Lynxmotion DB9-01) or equivalent
Palm Hotsync cable (3Com Model# 10104U for Pro and III series; part of the travel kit 3Com Model# 10413U for the V series).
M-M DB9 Null modem adaptor
(For the Palm Pro and III series one can use the 3Com Modem cable, 3Com Model# 10111U, and a 9-M to 25-F Pin adaptor in place of the Hotsync cable and 9 pin Null modem)

Here is the ReadMe File for RoboPilot.

Here is the RoboPilot screen shots.