The Forth Scientific Library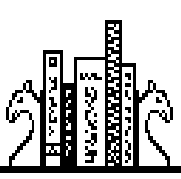 In order of Algorithm number:
By Algorithm category:
Special Functions
Special Integrals
Interpolators
Integrators
Polynomial/Power series algorithms
Transforms
Matrix algorithms
Random numbers and related
Miscellaneous algorithms
Auxiliary code
Please note that the auxiliary files do not go through the reviewing process used for the Library Algorithms. They have been contributed by various authors in the hope they will be of use to some Library users. In particular, some may have dependencies on particular systems or implementations.
FSL auxiliary code by Skip Carter

FSL auxiliary code from Krishna Myneni suitable for either

FSL auxiliary code by Pierre Abbat, revised by Marcel Hendrix,

for Win32For

FSL auxiliary code for Julian Noble's contributions.

ttester for the testing of Forth words, based on the Hayes suite

and subsequently extended by several authors, and
ttester-xf, a revision by David N. Williams
with new relative error comparisons suggested by Krishna Myneni.
Links to related utilities are included.

Complex number testing code for the words in Algorithm 60, V1.0.3.

A set of syntactically equivalent complex number implementations

by Skip Carter, using

Some complex number operations by Skip Carter

dynamic memory package for arrays and structures.

extra double precision words (used by ThisForth).

Supplemental Hartley Transform Utilities and Tests.

ASCII file I/O utility words.

Structures package.


Back to Forth Scientific Library page.