Ada Stuff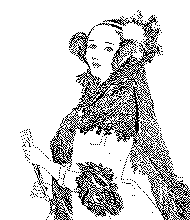 The GNAT compiler
V3.03 for Linux (ELF)

code, tar'ed and Gnu zipped (5.1Mb).
V3.01 for Linux (a.out)

code, tar'ed and Gnu zipped (2.99Mb).
---
Applications
(Tar format unless otherwise noted).
Ada-95:

An Ada 95 Matrix Package (real and complex), from Drexel University.

The code below is Ada-83, but I will be switching to Ada-95 as soon as I get the time.

See Also: Random Number Generation

---

Other Ada Resources

Ada language WWW server at the Swiss Federal Institute of Technology in Lausanne, Switzerland
Ada Information Clearing Huse at AJPO
ACM SIGAda home page .
Ada-Belgium archive
comp.lang.ada FAQ (hypertext).
Ada FTP site bugs.nosc.mil
Ada FTP site freebsd.cdrom.com


Ada-83 Reference Manual

in hypertext

chapter by chapter text files.

Draft Ada-9X Reference Manual 4.0 in hypertext


MIL-STD-2167A
---

1340 Munras Ave., Suite 314

Monterey, CA. 93940-6140
voice: 831.641.0645

FAX: 831.641.0647

INTERNET:skip@taygeta.com

Taygeta's home page